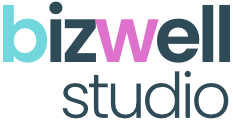 You Have a Special Offer!
Get Guidance, Weekly Inspiration & Surround Yourself With Other Successful Business Owners
Join the Founder's Club Today for Just $200
The Founder's Club is the best way to experience BizWell Studio
Get a lifetime discount when you join today. The offer expires soon!
Free Forever
$0
Access the free member's space and content on BizWell Studio. Watch full feature-length films to stay inspired.
Lifetime Discount
$200 $999
/year
Limited time price for Early Birds! Join before September 15, 2022, the official launch date of the Founder's Club, and lock in this special price. Includes a full 14-Day Money-Back Guarantee
Everything included in Free, plus:
Learn from inspiring speakers, adjust your mindset,
and perform at your peak potential on BizWell Studio.
Why should you upgrade to The Founder's Club?
Are you ready for version 2.0 of yourself?
Join our exclusive community of like-minded entrepreneurs.
At BizWell we believe you had real excitement when you started your business.
If you want help reigniting that, this is the place for you.