The Ultimate Business Club For Entrepreneurs With Big Dreams
Our business is an extension of who we are. By bringing wellness into our physical, mental, emotional and spiritual aspects of our lives, our businesses will thrive.
Let Us Know If This Sounds Familiar:
You're a successful business owner,
but why do you feel so close to burning out at times?

You know you could be doing things better, but at the end of the day you just don't have the energy to figure it all out.
At times, you may feel like:
We get it.
Successful business people often feel that way. And the fact that there have been fewer and fewer trade shows and conferences has created a greater sense of isolation than ever before.
This is why we created BizWell Studio – to create a community of like-minded entrepreneurs who can learn and support each other.
What is BizWell? It's like
Netflix

for business

BizWell is an online platform where business owners can access inspiring content, classes, and community-driven support.

The three founders of BizWell Studio – Lisa, Laurent and Jennifer – have done over 400m in business in Canada, United States, and Europe.

Today, BizWell Studio travels around Alberta and British Columbia communities to meet amazing businesses. No matter where you live, we inspire pioneering business owners to get energized, excited, and expand their horizons.

Follow us to get the golden nuggets that will make a difference in your business and your life.
Watch, be inspired, and move rocky mountains
Our experts have been seen on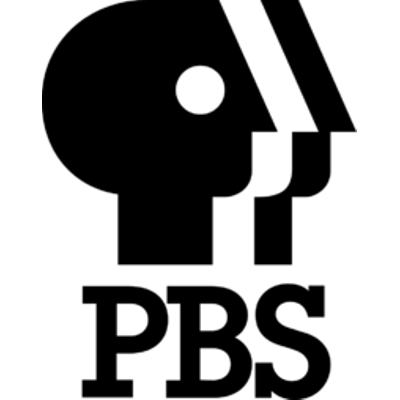 INSPIRING LEADERS SHARE THEIR
SECRETS TO SUCCESS
Watch the best of the best business minds speak candidly about their successes and challenges in full-length movies, interviews and courses. Here are a few samples of the amazing content you'll get access to when you join for free!
Max Justus is a Vancouver-based entrepreneur who is always looking at innovation and thinking outside the box to make a positive impact on people's lives and the planet.
​​Our films include Interviews with top experts in self-improvement, health, science, art, spirituality, and business growth.
"A Going Concern"
A story about an Alberta Pioneer who among other ventures, helped build a thriving resort town in the Canadian Rockies
A motivational film about a successful entrepreneur who built a legacy through perseverance, thinking outside of the box, hiring and retaining excellent employees. A man with no ego, just a love to build businesses.
A story of hope and inspiration for those who struggle to find success
Watch this exclusive film to see how you can make your dreams come true too! Join us now and get access to hours of other business stories
"The highest form of communication in biology, is not physical but vibrational information."
Bruce Lipton PhD Your Second Fifty: Rising Above the Fears of Aging (2016)
"When everybody takes a right, I like to take a left."
Gerry Levasseur A Going Concern (2021)
"The grass is greener where we feed it."
Dr. Donny Epstein On A Scale of 1 to 10 (2018)
Learn with Likeminded business owners
The entrepreneurial spirit is alive and well!
Never before have so many people resigned from their executive positions in search of freedom.
Many of those people have turned to starting businesses on the side or quitting their jobs entirely so they can pursue entrepreneurship.
Our members are passionate about building their life on their own terms.
Here's what you'll get access to in the BizWell Studio
Resident Experts
BizWell Team
The Co-Founders
Laurent, Jennifer & Lisa
In a volatile world, 5-year plans don't work anymore. What we need now are businesses that operate with purpose.
People don't need more information, they need inspiration!
When you elevate everyone to be leaders, you elevate the business!
And, when you expand your network, you expand your net-worth!
Laurent and Jennifer have attended and hosted hundreds of wellness conferences and seminars over the last 25 years. Laurent has shared the stage with countless experts and mentors in that space.
Combining this experience with Lisa's business and entrepreneurship background was the foundation behind the creation of BizWell Studio.
As the co-founders of BizWell, we know how valuable it is to surround ourselves with mentors and successful, visionary entrepreneurs.
We understand that attending both physical and online inspiring events can have a profound impact on how we live our lives and run our businesses. This is why we created BizWell Studio.
At BizWell we believe you had real excitement when you started your business.
If you want help reigniting that, this is the place for you
You become what you believe.
Let BizWell help you unleash your potential to believe again.
To guide you through the storms through to the New World
To get you inspired
To get excited about possibilities
To feel connected with like-minded people
Life is short. So do what you love. And love what you do.
Welcome to BizWell Studios. It's where business meets wellness.
How to do well in business
BizWell has something for anybody who wants to do business well.
Your business is an extension and a reflection of who you really are on the inside.
Our thoughts, words and emotions… are made up of energy
When you are motivated and confident, you create more positive energy.
And Positive Energy brings in more revenue.
Business as usual may appear to be comfortable and safe
But it drags you down and limits you to nothing better than what you have today.
The secret to have a flourishing business is to grow yourself first
To have a clear vision for the future
A resilient mindset so you are always rising despite challenges
And a joyful sense of purpose in everything you do
When these are all aligned you become like a cork in water—
Nothing can hold you down
You are healthier and happier
You enjoy what you do and it doesn't seem like work to you at all.
You are bounding with energy and enthusiasm
And when you serve people and have the energy to out care your competition you cannot fail to hit your revenue goals as a natural by-product.